Python
[Set Up] The Python IDE PyCharm On Windows, Mac OS X, And Linux/Unix.
We have seen the introduction and installation of Python in earlier tutorials. This article will teach us how to set up PyCharm (a popular IDE for Python programming).
You might be wondering what we mean by an IDE if you are new to programming. Integrated development environment is referred to as IDE. It is software that combines the fundamental tools needed to create and test programs in a particular language. An IDE often includes a code editor, compiler or interpreter, and debugger that you can access from one location using the IDE GUI.
Installation of PyCharm
1. Visit this website to download: https://www.jetbrains.com/pycharm/ then download the free version.
Download the community edition of PyCharm.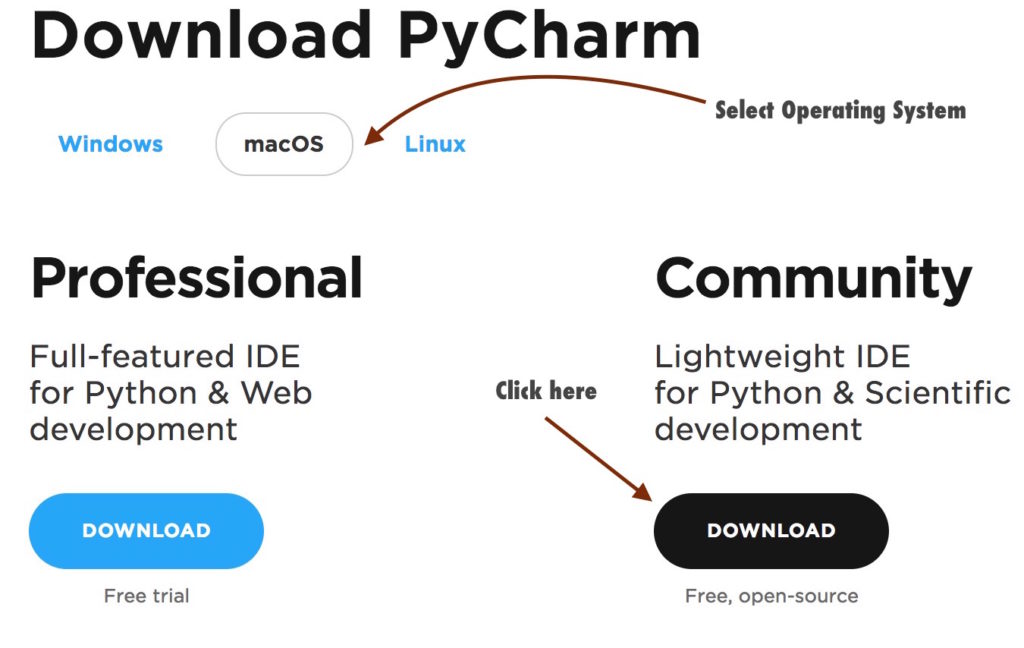 2. Put the downloaded file into use.
Mac: Click and drag PyCharm to the Application Folder after double-clicking the.dmg file.
Windows: Double-click the.exe file and proceed with the default PyCharm installation's installation instructions.
Launch PyCharm
Mac by clicking on the program's icon in the Applications folder. As an alternative, you can drag the icon to your dock and then click on it to instantly launch the IDE.
Windows: The PyCharm icon should be visible on your desktop if you followed the default installation procedure. If you can't find the icon, open the PyCharm folder by going to C:Program Files (x86)JetBrainsPyCharm 2017.1bin (your system's path may be different) and clicking on the PyCharm.exe file to start the integrated development environment.
The Future
In the following lesson, we'll set up a Python project in the PyCharm IDE.