Python
Installing Python: A Guide From [A-Z]
Any operating system, including Windows, Mac OS X, Linux/Unix, and others, can have Python installed on it.
Visit this website, https://www.python.org/downloads/, to learn how to install Python on your operating system. This is the screen you will see.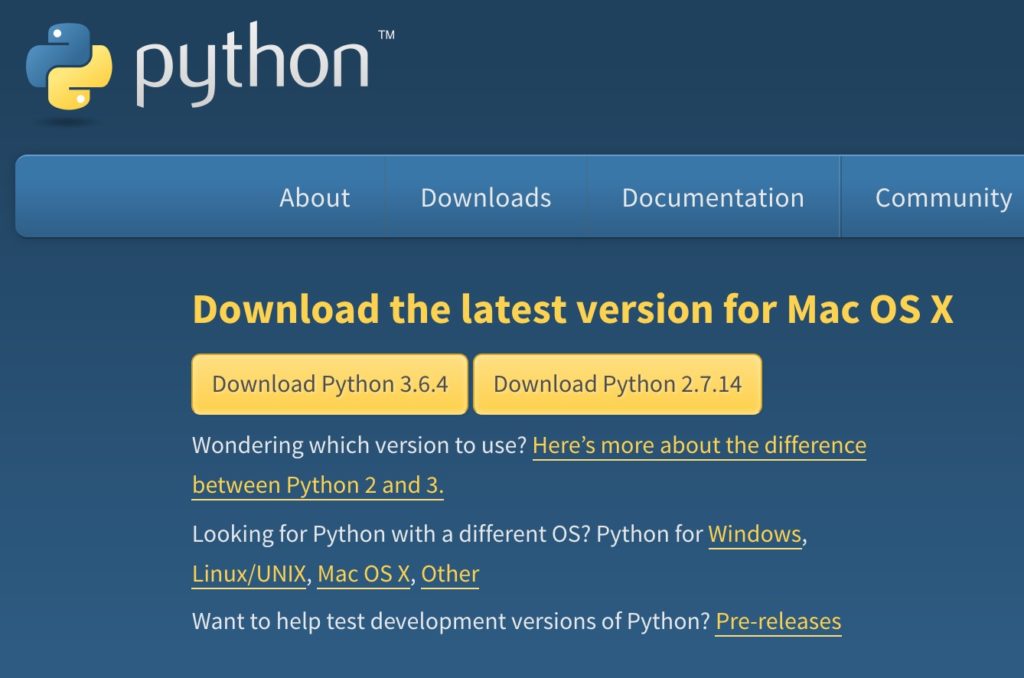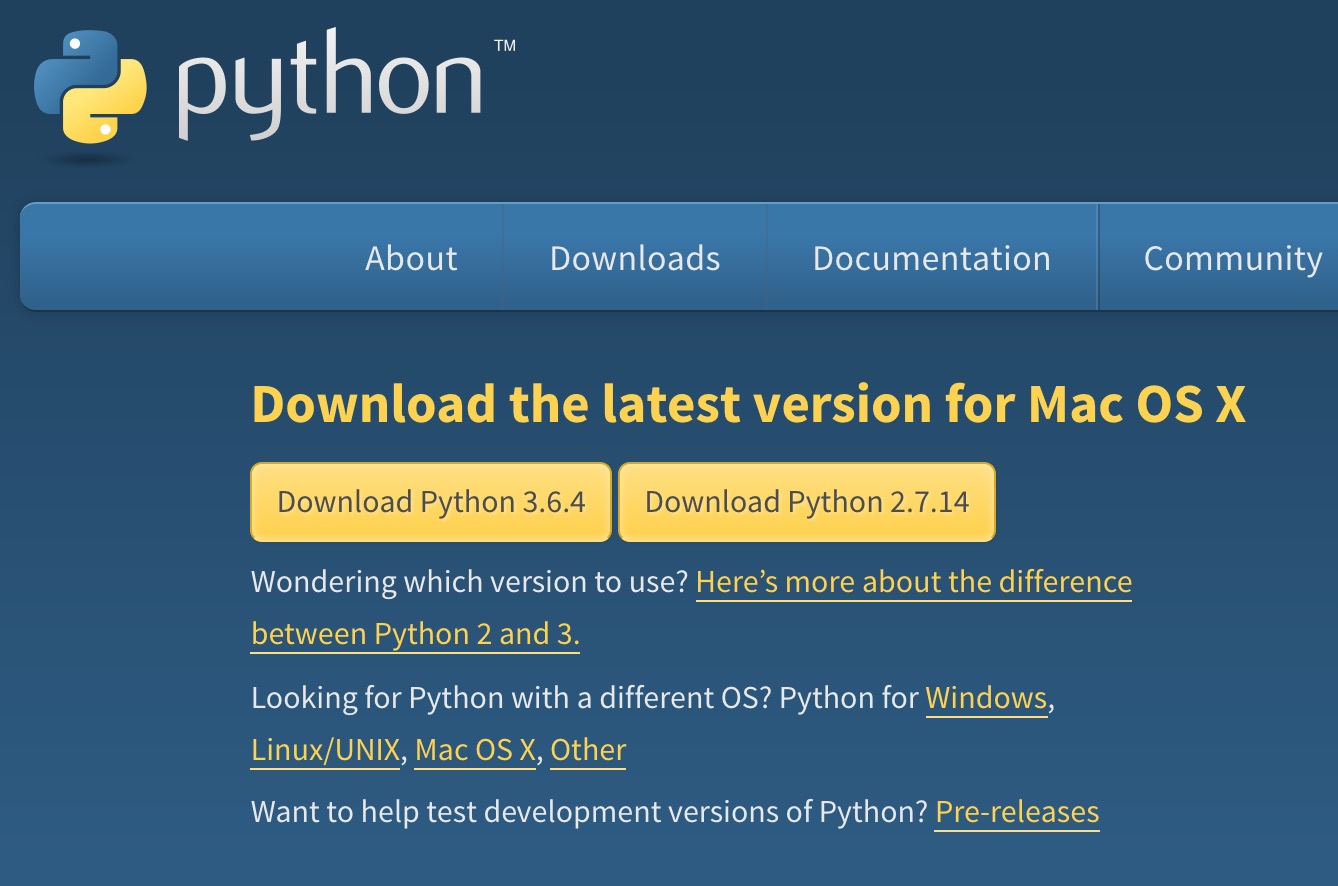 This is the official Python website, and it will identify your operating system and suggest that you download Python based on that. Since I'm using Mac OS X, I was given the choice to download Python 2 or Python 3 for Mac OS X. I advise you to get Python 3's most recent version.
The installation process is fairly easy. Simply agree to the terms and complete the installation.
If you use Mac OS X, you could find that Python is already installed on your computer. However, this Python 2 version is probably outdated, so you need download and install the most recent Python 3 version from this page.